Rachel & Scott's PCT Planning Section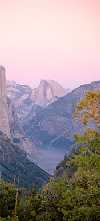 If you are crazy enough to consider hiking the PCT, then you've come to the right place. Everyone else can take a hike (ha ha ... lame trail humor).
We built these pages to document our PCT thru-hike planning. We wanted to compare 'before' and 'after' notes. We anticipate that some of these things will work out great, others will need improvement, and others won't work at all. We thought we'd share these plans with you, because we believe they will aid you in your planning.
Realize that these pages are a work in progress.
A couple of caveats: (1) We are novice thru-hikers. We both have backpacking experience (many years), but we've not yet been on a multi-week or multi-month trip. This is our first, long thru-hike. The longest we've been out before, has been 10 days. If it is your first thru-hike too, we believe that these pages will help encourage, provide valuable resources, and valid opinions; (2) These pages are heavily biased by our opinion. As such, we recommend you take it with a 'grain of salt'.
We have discovered, after going through a similar preparation for a 3,250-mile cycling trip across the U.S., that there are many ways of preparing for and completing such a daunting trip. The key concept is that 'you must find your own way'. (Or as they hikers say in emails ... "HYOH", which means "Hike Your Own Hike". Do not buy into the hype, the fad, the 'expert' opinion, or the conventional way of thinking. Look at something from your own perspective, background and temperament. Does it work for you? Does it feel right? If it does ... great - adopt it. Case closed. Forget what anyone else says on the matter. That applies to hiking and camping philosophies, equipment, training, food, etc. - all things except for common sense (which is shockingly uncommon these days) and safety.
And with that little bit of legal mumbo jumbo out of the way ... sally forth and learn, confirm or trash as you see fit. (Don't forget to email us ... we love to hear from folks who are embarking on a Big Trip! If you have questions, suggestions or spot omissions ... let us know.)
-Scott & Rachel
Feb 2002